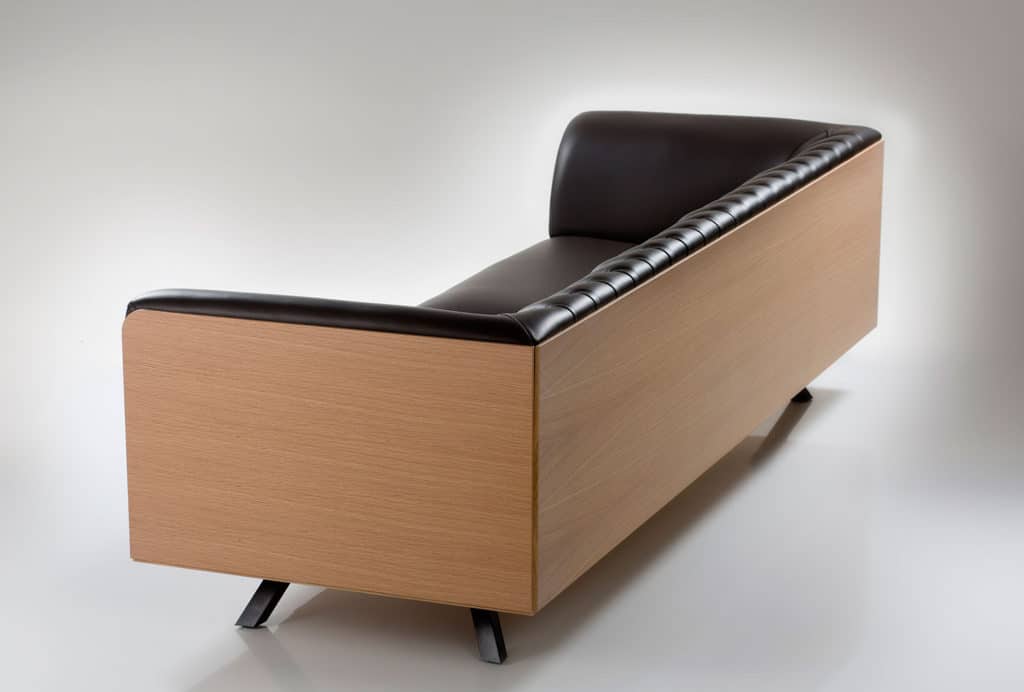 Our Ikon sofa, designed by Alegre Design, is a finalist in the Product category of the latest edition of the Valencian Community Designers Association (ADCV), which every two years recognizes with these awards the best design works of the Comunitat Valenciana.
IKON combines the laborious work of tufting with an aerial bath structure in natural veneer finishes lying on steel legs, is now recognized for the quality and excellence of its geometric design, which stands out for its uniqueness and elegance.
The ADCV Awards, with eight years of experience, value design as the engine of creative, business, social and cultural innovation. As a finalist of these awards, our Ikon sofa will be included in the BiAnuario, the commemorative book published by the ADCV to showcase excellence in graphic design, product and new media of the Region of Valencia. An editorial project that this year is developed the design studio Menta.