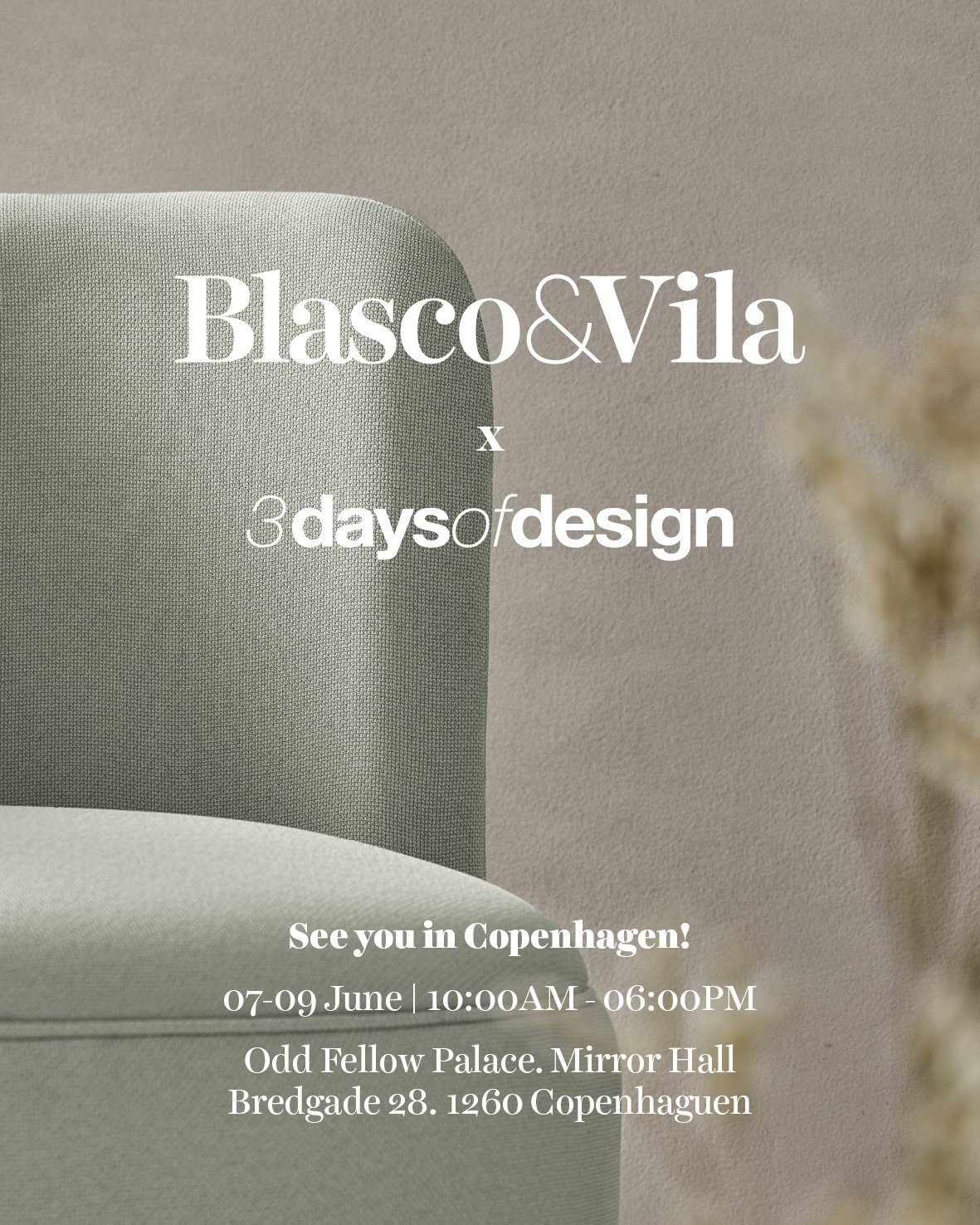 Next week we will be at 3daysofdesign presenting our latest collections. Unique design pieces that will be on display for three days in the Danish capital. We look forward to seeing you from 7 to 9 June in Copenhagen!
Where
Odd Fellow Palace
Mirror Hall
Bredgade 28
1260 Copenhagen
When
07-09 June
10:00AM – 06:00PM
We would love to see you all there!
If you are interested in making an appointment with us, please click here.

Made by Renowned Designers


Local Artisans and Producers

Long-lasting Timeless Design