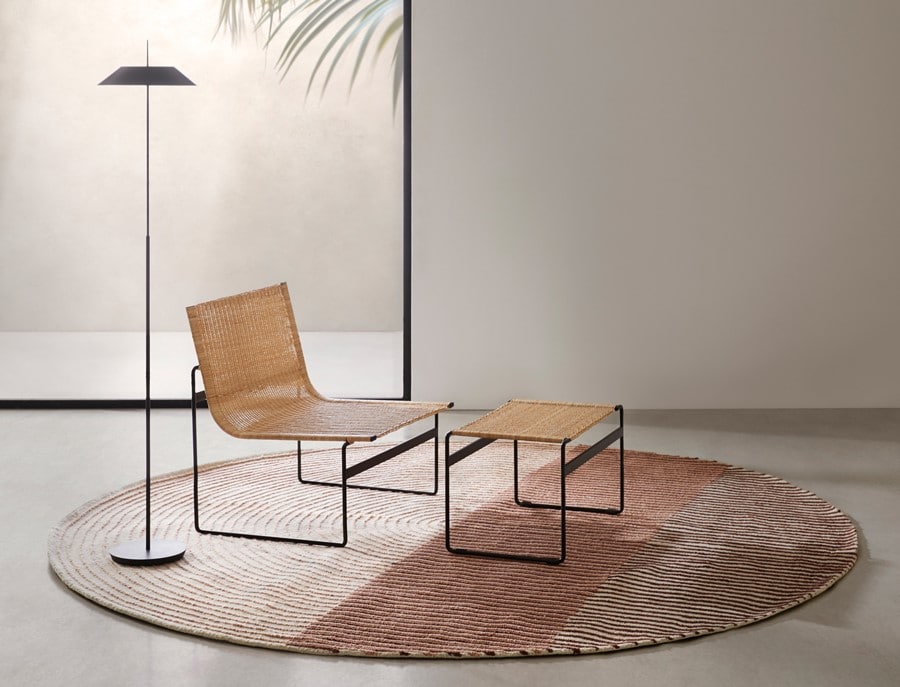 New Formentor collection, a reissue of rattan pieces designed by Gregorio Vicente Cortés.
To coincide with the celebration of our 30th anniversary, we have reissued two pieces of H Muebles, the contemporary furniture firm founded in 1958 in Pamplona by the Huarte family.
Entitled Formentor, this collection of an armchair and bench evoke an emblematic place on the island of Mallorca that is closely intertwined with the family's history.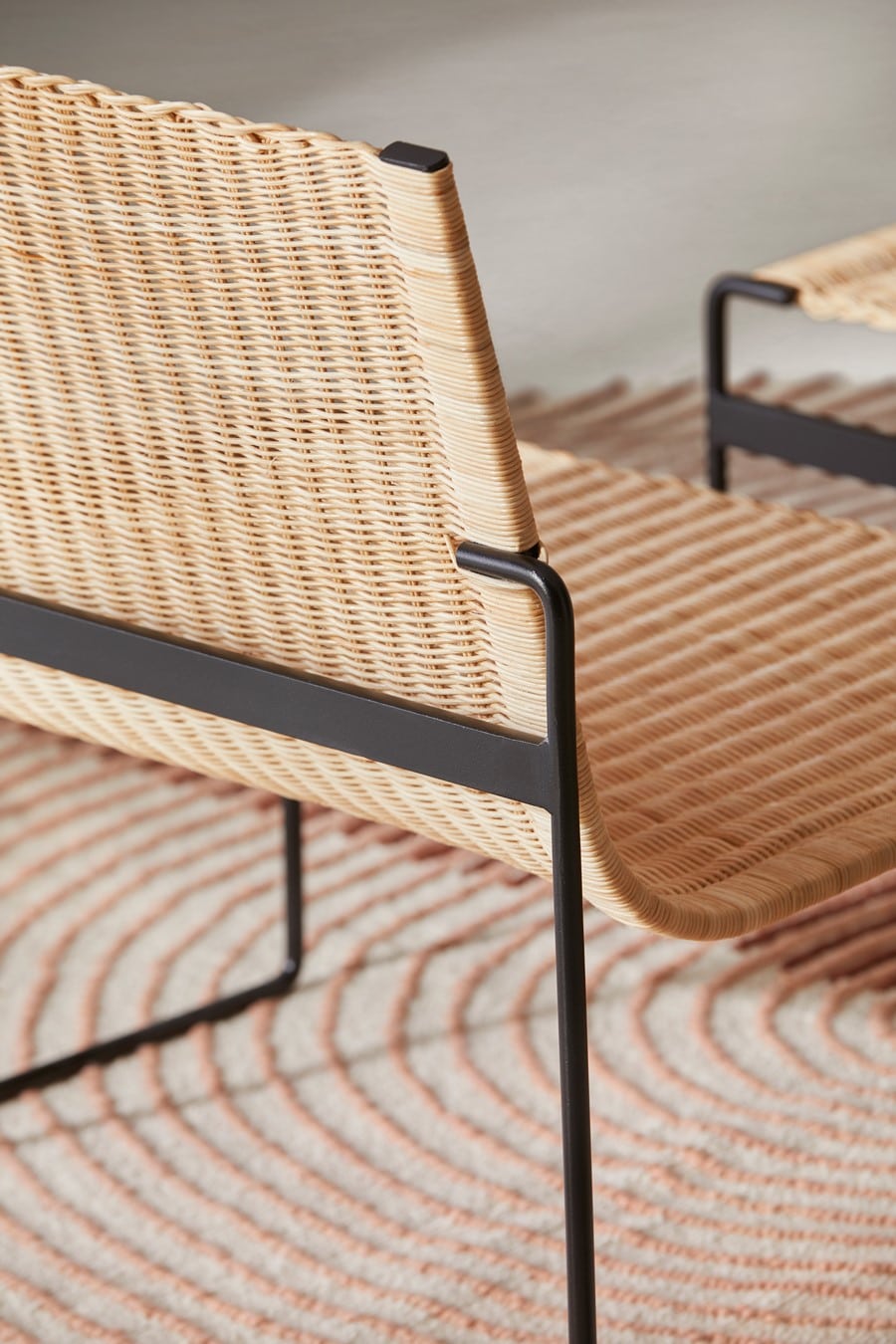 Made with the artisan technique of weaving rattan core, the pieces were originally designed in 1961 by Gregorio Vicente Cortés, the Technical Director of H Muebles, a company that put technicians and artists to work in pursuit of the art of contemporary furniture in Spain in the mid-20th Century.
We are going back to our roots through the faithful reproduction of original pieces with the collaboration of the acclaimed designer and architect Pedro Feduchi.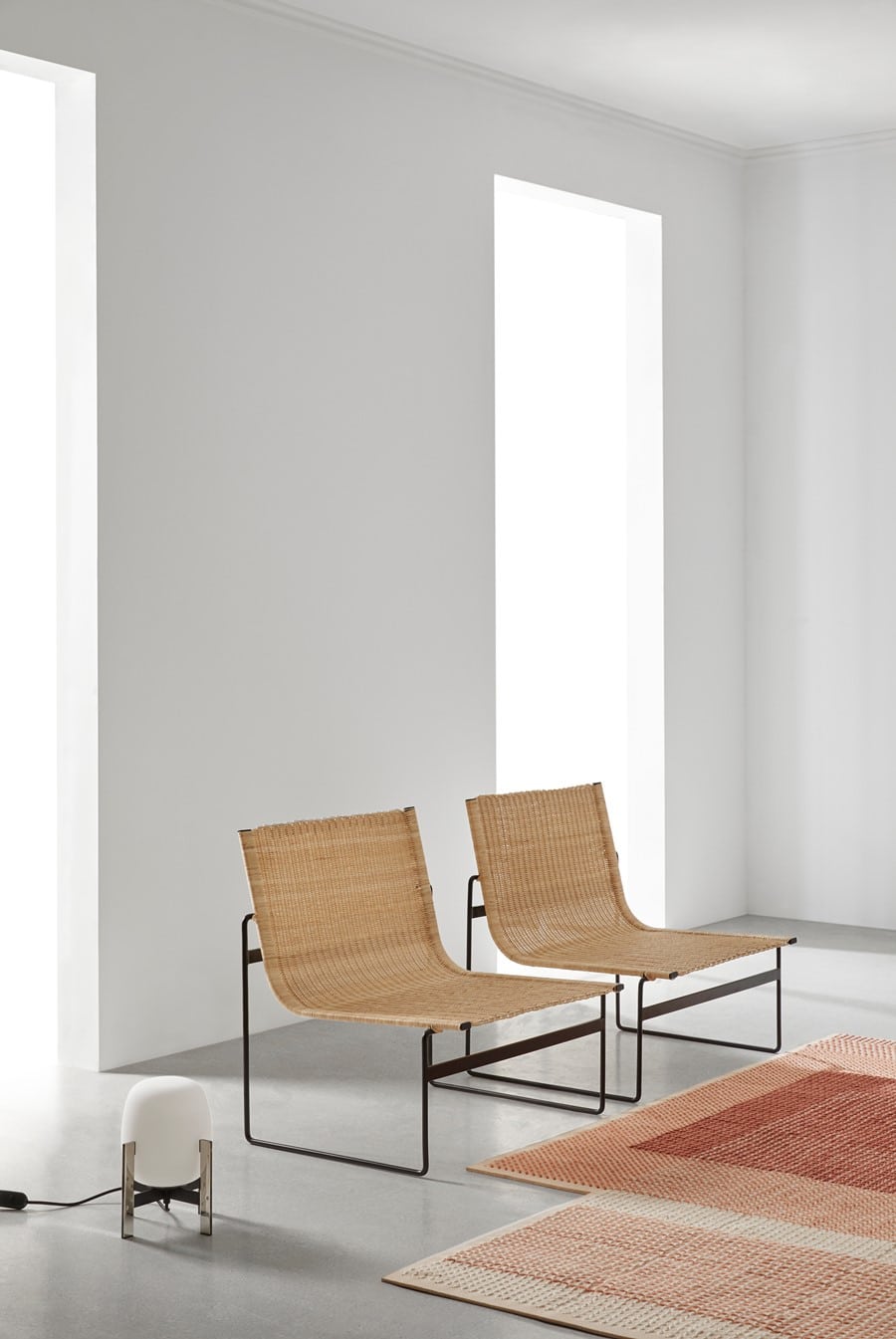 The choice of rattan core as the material and weaving as the technique to make the new pieces was based on our desire to contribute towards reviving a traditional craft with deep roots in the Valencian county of La Costera, where our headquarters and factory are located.
In fact, our first designs were made from this natural material, similar to wicker, with a delicate appearance yet great strength, that was in high demand in the 1990s.
Formentor, an iconic collection that will always be with you.