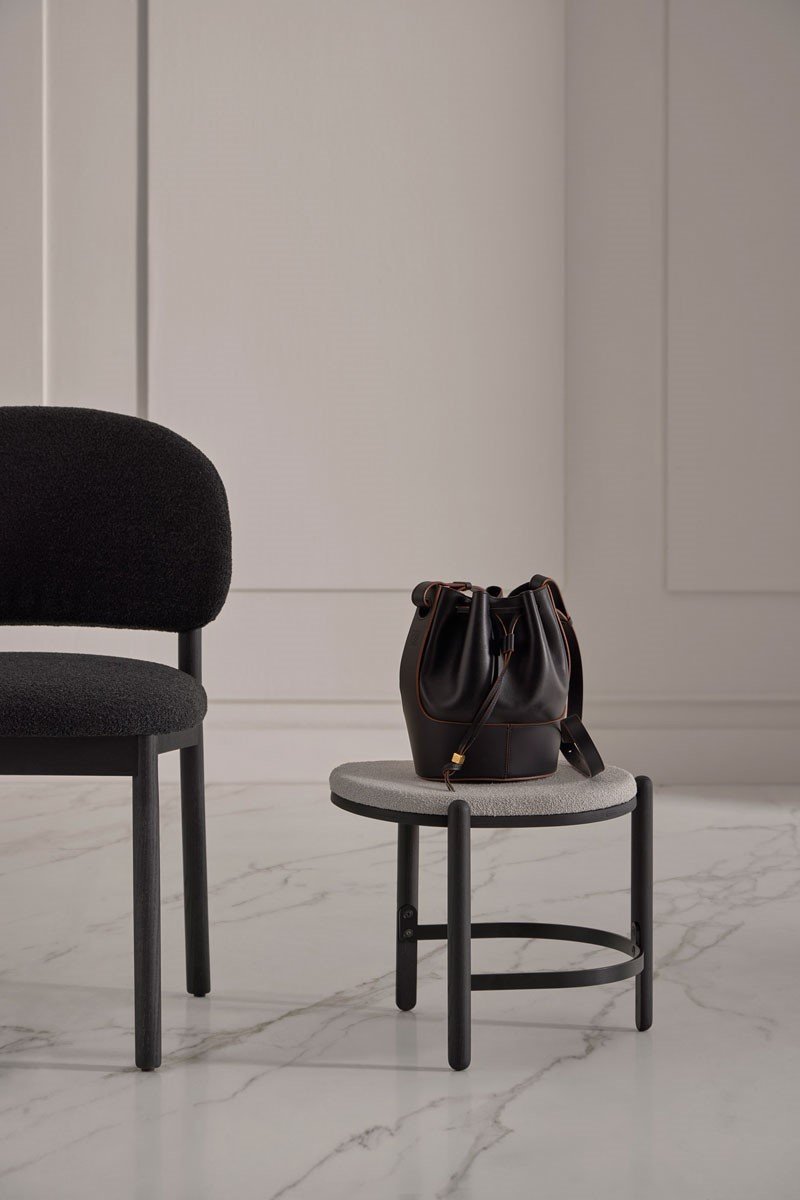 Gens is an original handbag holder developed after observing how people in restaurants, boutiques or any contract environment are struggling to find a convenient and safe place for their bags and belongings.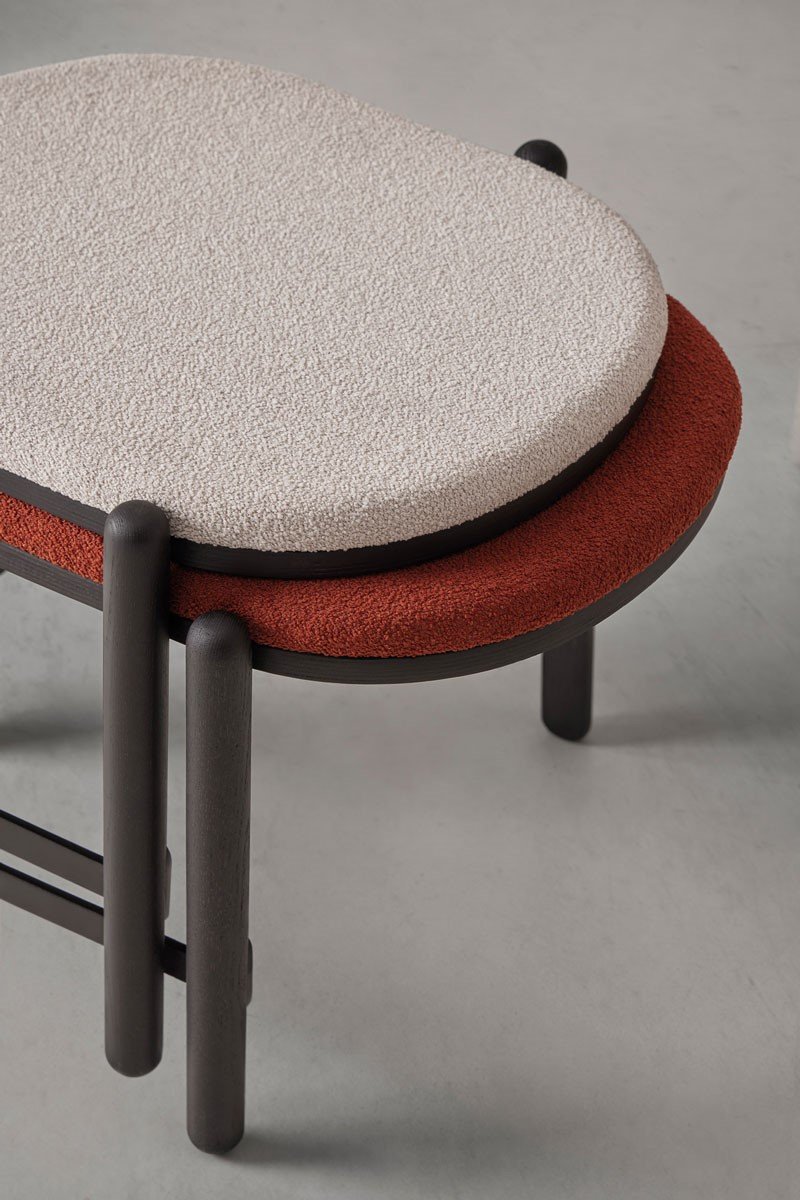 Designed by Eli Gutiérrez, this piece is stackable and is composed of an essential and light structure of wood and metal which supports the upholstered top that delicately collects the most precious objects.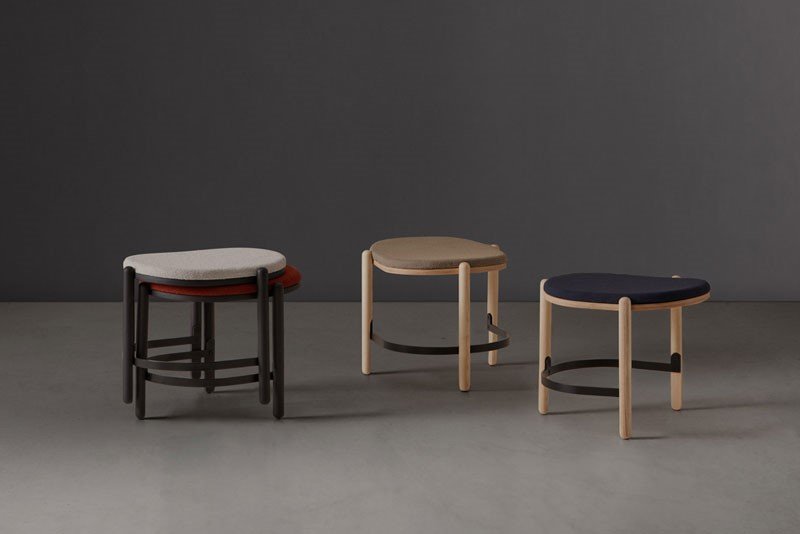 The main structure is made of solid ash wood, available in natural or black, and the support surface is upholstered in a variety of finishes that can be adapted to any interior.